José Luis Opazo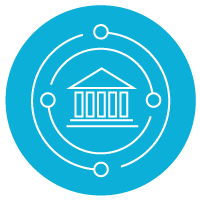 Regulación y Mercados
PhD in Science and Technology Policy Studies from the University of Sussex, United Kingdom, Master of Science in Environmental Technology from Imperial College London, United Kingdom and Environmental Engineer from the Pontificia Universidad Católica de Chile.
Professor and Researcher at the UAI Business School and Director of the Center for Business Sustainability (CBS) UAI. He is also a member of the Sussex Energy Group (SEG) at the University of Sussex.
His work focuses on understanding the emergence of radical innovations for sustainability and the destabilization of dominant socio-technical configurations. He has investigated the diffusion and development of renewable energies in developing countries, particularly in access to energy in rural areas in Chile. He also has experience in Latin America, Europe and West Africa. His research focus is cross-sectional, including innovation studies, STS, evolutionary economics, and economic geography.
In addition, he is the founder and director of sustainability ventures, business advisor and energy policy consultant. Before joining UAI he worked at The Climate Group (London), the United Nations Development Program (UNDP) and Poch Ambiental.