Raúl O'Ryan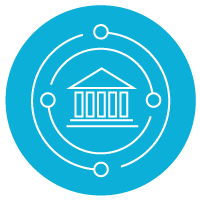 Regulación y Mercados
Raúl O'Ryan es Ingeniero Civil Electricista, Magíster en Ingeniería Industrial de la Universidad de Chile y PhD en Economía de la Universidad de California, Berkeley. Fue profesor jornada completa del Departamento de Ingeniería Industrial de la Universidad de Chile por 20 años, llegando a ser Director del mismo. Entre el 2008 y 2014 fue Director del Área de Energía y Medio Ambiente del Programa de las Naciones Unidas para el Desarrollo en Chile.
Desde el 2014 es profesor jornada completa de la Facultad de Ingeniería y Ciencias, donde ejerce como Director del iUAI EARTH Center. Sus áreas de investigación y docencia son la economía de recursos naturales y medio ambiente. Tiene cerca de 50 publicaciones en revistas internacionales, nacionales y capítulos de libros. Ha sido coautor y editor de tres libros. En 2008 recibió el premio "Paper of the year" de la revista Human and Ecological Risk Assessment.
Ha dirigido y codirigido 25 proyectos en temas asociados al cambio climático, indicadores de desarrollo sustentable, instrumentos para la regulación ambiental, evaluación de políticas, modelación de equilibrio general, valoración de externalidades, gobernanza y conflictos socio-ambientales, entre otros. Ha sido profesor de diversos cursos de pre y postgrado en temas de economía ambiental, economía, formulación y evaluación de proyectos, y talleres de título.